PROMOTIONS
DAY SKI PASSES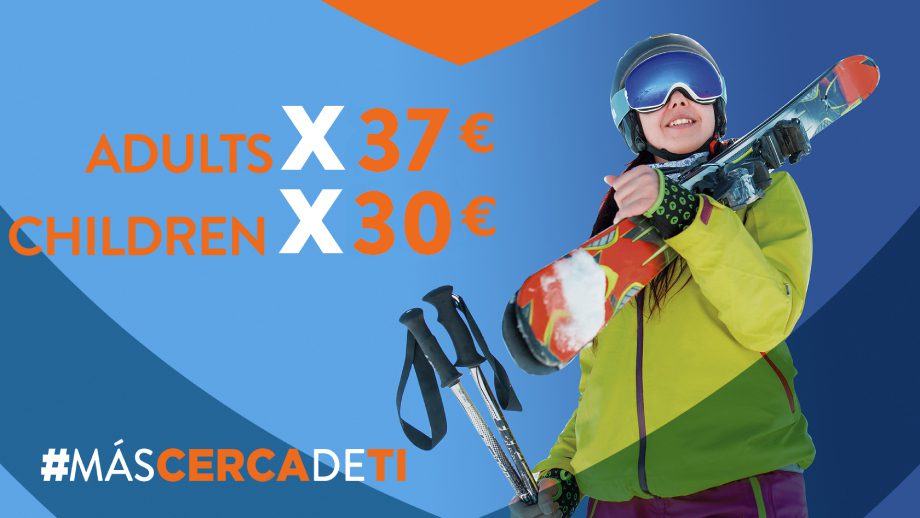 SKIER'S DAY
EVERY WEDNESDAY
Every Wednesday we hold our special day for skiers and snowboarders, with special prices on full day ski passes.
Join all our customers who already enjoy it - undoubtedly the best day to visit the resort. And if you need to hire full ski or snowboard equipment, don't hesitate to visit the ski pass + full equipment offers that we have prepared especially for Skier's day.
Offer valid every Wednesday of the season except: 04/01/2023 y 05/04/2023 corresponding to high season.
Promotions are not cumulative.
Next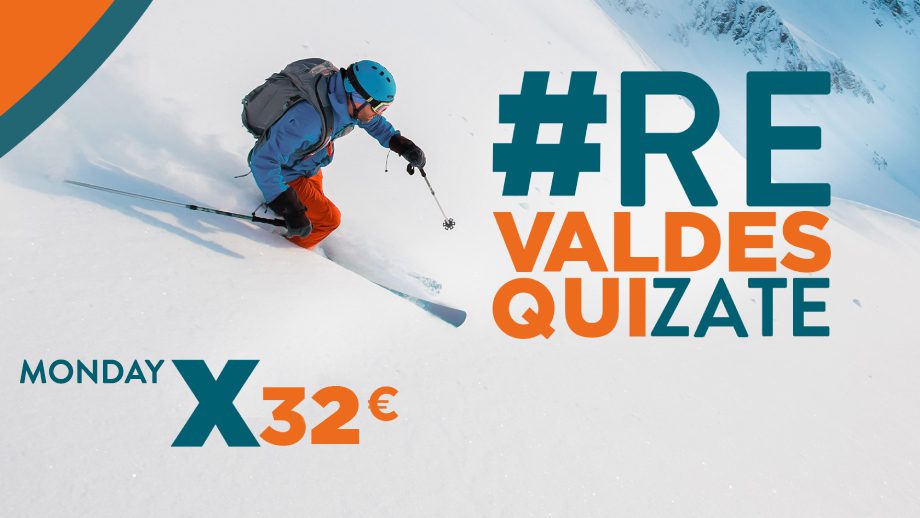 If you are a Valdesquí fan, this promotion is for you. Don't throw away your used ski pass from any Saturday or Sunday! Save it and redeem it any Monday of the season at our main ticket offices for a full day pass for €33.
All weekend ski passes are valid except for those of groups and Skimo.
The #Revaldesquizate ski pass has a single price of €33.
The ski pass is redeemable exclusively during the same ski season.
The promotions are not cumulative.