PROMOTIONS
SKI AND SNOWBOARD SCHOOL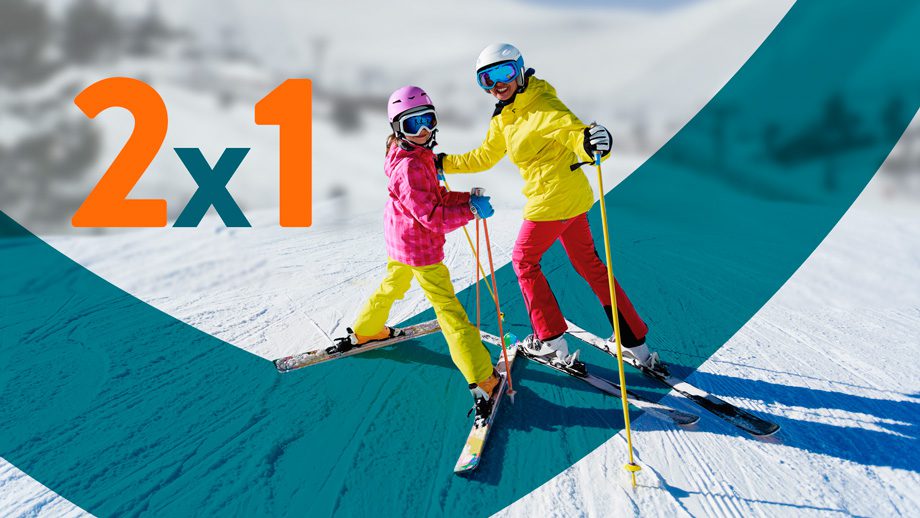 2X1 SKI AND SNOWBOARD
LESSONS
Do you want to start skiing or snowboarding? Would you like to improve your technique? Well, get your winter clothing ready because we are making it easier than ever for you.
Now two people of the same level, approximate age and category (ski or snowboard) can have a one-hour class together, only paying for one of them.
For just €49,50, you will enjoy one hour, learning with a qualified instructor and in the best company.
These lessons will be taught from 9.00 to 10.00 and from 15.00 to 16.00 every day of the week.
The booking can only be done online.
Remember that you won't have to buy your ski pass at the main ticket office, you will be able to do it directly at the school to save time and maximise convenience.
The meeting with the teacher will be 5 minutes before the class at the meeting point located at the base of the slopes next to the school building. Don't forget to make your reservation 30 minutes before the start of the class at the school office.
Read the booking conditions carefully.
You can book your ski or snowboard lessons at the following link.